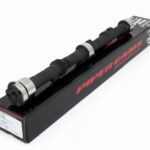 Camshaft – Ultimate Road (Ford)
£112.41 Excl. VAT
Profile: BP285.
Application: Ultimate Road.
Unit Type: Re-Profiled Camshaft.
Massive improvements in mid range and top end power. No machining required.
Note: This is a re-profile camshaft only. You will need to complete our Send Parts form and send us your existing camshaft. For more information, please take a look at our Reprofiling page.